Highlights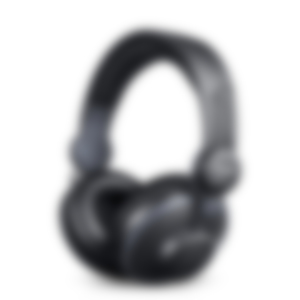 Why we love this product
The new REAL Z continues in the same hi-fi tradition as our award-winning Aureol® REAL headphones with one big difference: The semi-open design makes the REAL Z capable of deeper, more powerful bass. With real alumimium and soft, abrasion-resistant faux leather ear cushions in either dark or rust, the REAL Z is both visually and acoustically stunning.
Key advantages at a glance
Premium over-ear HD headphones
Sturdy yet ultra-light for a barely-there feel
Premium construction with aluminium elements and robust synthetics
Ear cushions made from soft, abrasion-resistant hypoallergenic imitation leather
Large linear HD drivers & neodymium magnets for very detailed sound with extra bass
Powerful levels from any source device & good sound isolating qualities
2 included cables are fabric covered for minimum microphonics
Comes with a 6.3 mm adapter and fabric case
Features
All technologies at a glance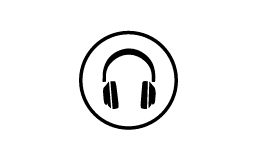 Icon - Over-Ear
Transparent playback with a little added oomph
As the name suggests, our "Real" line of headphones were designed to produce authentic, true-to-source sound. The line's flagship model, the Arueol Real, received many positive reviews for its neutral tuning and linear frequency response. The REAL Z continues in this tradition with an extra helping of rich, resonant bass for an added fun factor.

Unlike many other bassy headphones, the REAL Z doesn't neglect the rest of the frequency range. 44 mm linear HD drivers use powerful neodymium magnets together with low oxygen high-performance cable to create high distortion-free levels across a broad frequency range with enormous impulse fidelity.
Private concert
Compared to open headphones, the REAL Z's semi-open design means that less sound leaks out into your environment. This is good news for everyone who plans to use these extremely comfortable headphones at work – your co-workers won't be able to hear what you're listening to. You'll also hear less of the noise around you, handy when commuting by train or when you just want to tune out the world.

Attractive real aluminium accents and a soft faux leather headband and ear cushions make the REAL Z much more than just a vehicle for music enjoyment – it's a stunning accessory.
Powerful sound from all source devices
The low impedance REAL Z musters the same powerful, distortion-free sound from just about any playback device: Music on MP3 players, smartphones, televisions, computers and notebooks is played back with the same strong, high-definition sound.

The REAL Z comes with a 1.3 meter and a 3 meter cable plus a 6.3 mm stereo jack for use at home with stereo systems and amplifiers. The fabric covering suppresses noise transmitted via body contact (so-called microphonics). The REAL Z also comes with a handy cloth bag for storage and travel.
Included components
REAL Z
1 × Mini-jack 3.5mm connector cable (3.0 m) – Black
1 × jack 6,35 mm for Real Z
1 × Soft-Case for Real Z
1 × Mini-jack 3.5mm connector cable (1.3 m) – red
Specifications
REAL Z

High-end over-ear HD headphones.

| | |
| --- | --- |
| Frequency range | 18 - 22000 Hz |
| Impedance | 50 Ohm |

| | |
| --- | --- |
| Weight | 0,2 kg |
Accessories
All necessary accessories are included in the delivery.