Highlights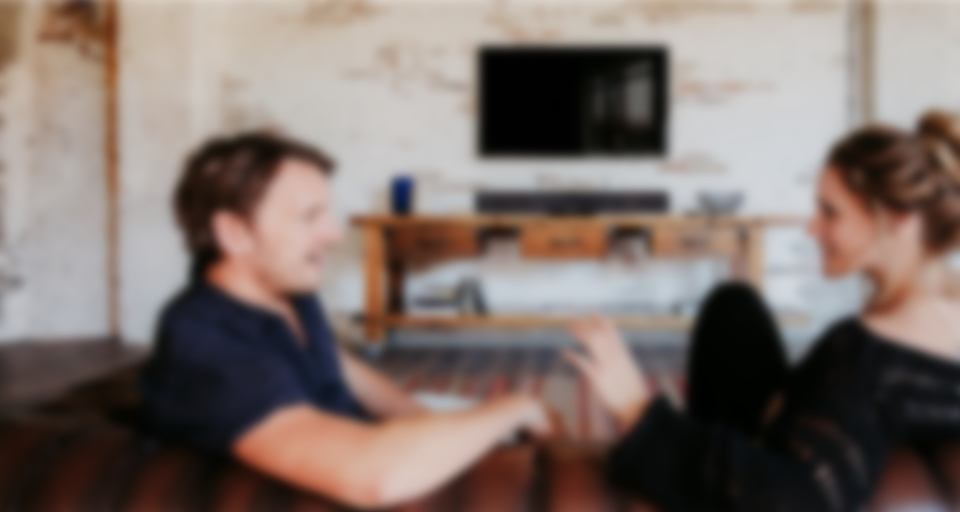 Why we love this product
The Cinebar Pro Surround is not just a soundbar. It is a 4.1 complete system with true surround sound. The subwoofer and rear speakers are controlled wirelessly.
Key advantages at a glance
A high-end soundbar with 4.1 surround sound and wireless rear speakers for the highest quality of TV and music playback
Eight high-performance drivers and six power amplifiers in the soundbar for extremely high levels in rooms up to 35 sqm
Two wirelessly controllable Effekt speakers for the rear area with complex 2-way system and wide dispersion characteristics
Effekt speakers can be installed on stands or on the wall, only one power source is needed
Wireless XL subwoofer with 250 mm woofer, can be used either front- or down-firing
Extensive streaming options with Bluetooth®, Spotify Connect and Google Chromecast built-in for 100 additional music services
1 HDMI output with CEC for operation with TV remote control, ARC for single cable connection, 4 HDMI inputs with 4K support
Integrated wall mount, line-in, headphone jack, optical digital input, sound adjustments, night mode
Features
All technologies at a glance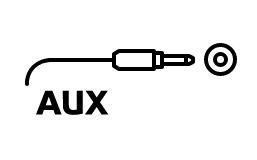 Analoger Stereo-Eingang zum Anschluss von MP3-Player, CD-Player, TV-Kopfhörerausgang oder anderen Quellen.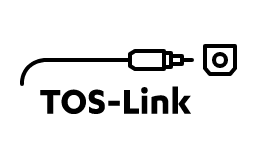 Icon - digital audio input - optical TOSLINK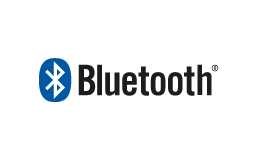 Streame Musik kabellos vom Smartphone, PC, Notebook oder iOS- bzw- MAC-OS Gerät auf den Lautsprecher. Videoton wird Lippen-synchron übertragen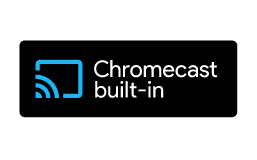 Tippe auf das Chromecast Symbol in deiner Musik-App, wähle einen Abspieler mit Chromecast built-in und höre Musik in hoher Klangqualität. Streame mit Chromecast aus mehr als 100 Musik-Apps von deinem Smartphone, Tablet oder PC.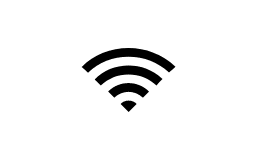 Verfügt über WLAN-Funktionalität.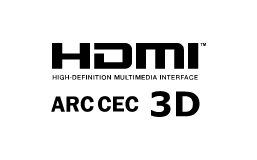 HDMI-Anschluss mit 3D-Unterstützung sowie ARC (Audiorückkanal) und CEC (Steuerung mit der TV-Fernbedienung)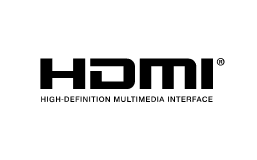 HDMI-Anschluss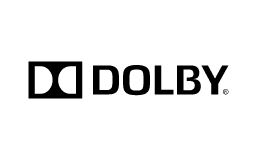 Unterstützt das klassische Dolby Digital Surround Tonformat, welches auf DVD oder Blu-ray gespeichert ist.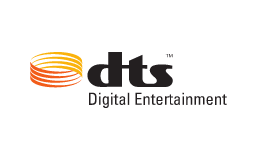 DTS Digital Surround: DTS is a multi-channel sound variant for playing DVDs or Blu-rays with a maximum of 6 soundtracks for a sound channel allocation of 1.0 up to 5.1 surround. However, this DTS variant does not support the DTS HD Audio codec.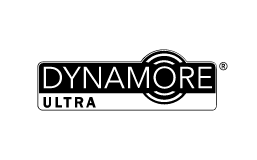 In Berlin von Teufel entwickelte Technologie zur Verbreitung des Stereosignal mittels seitlich abstrahlender Töner.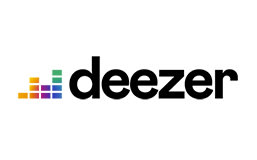 Der Streaming-Dienst aus Frankreich. Wähle aus Millionen Songs, Playlisten, Hörbüchern und Podcasts mit Datenraten von bis zu 320 kbps (fast CD-Qualität). Deezer ist auch auf Smart-TVs verfügbar.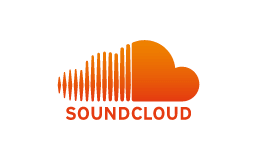 Der unabhängige Streaming-Dienst aus Berlin. Entdecke mit SoundCloud Neues und Seltenes. Aufgenommen vom Newcomer oder Superstar. Mit SoundCloud kannst du Freunden, Künstlern oder Newcomern folgen. Die Datenraten hängen von der hochgeladenen Qualität ab.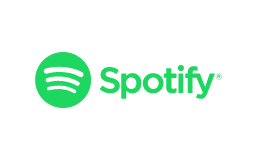 Einer der beliebtesten Streaming-Dienste mit Millionen Songs. Datenraten von bis zu 320 kbps (fast CD-Qualität).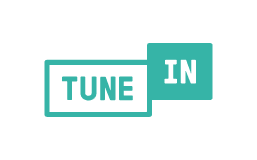 Der Streaming-Dienst aus San Francisco. Höre über 100.000 lokale und internationale Radiosender kostenlos mit Datenraten von bis zu 128 kbps (FM-Radio Qualität).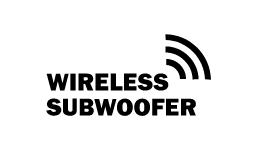 Wireless subwoofer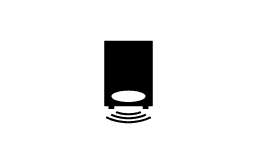 Downfire-Subwoofer. Der Tieftöner ist zum Boden hin ausgerichtet.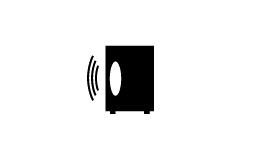 Front-firing subwoofer

Es müssen keine Kabel durch den Raum gelegt werden
For pros by pros
We wouldn't be Teufel if we hadn't developed one of the best high-performance soundbars ever. It is ideal for providing superior quality sound for cinematic highlights, outstanding listening sessions, or epic party playlists.
Passion for sound
You can't get more sound per meter than this. The CINEBAR PRO puts out audio with maximum power.

Side-firing speakers
Dynamore Ultra technology brings you virtual Surround Sound. Speakers are built into the left and right sides of the soundbar.
Aluminum body
Gives the product a high-quality feel and even better acoustic properties.
6 power amps
Each channel has its own output amplifier. Class-D technology ensures high efficiency and dynamics with very low noise levels.
Double midwoofers
There are two mid-range drivers installed on each side. These ensure the best speech intelligibility and create warm mid-tones for music.

Long throw
All our drivers have particularly long throw, meaning the diaphragms have a lot of freedom to move. This allows them to put out a lot of sound for their size and keeps distortion low.

2-way system
For particularly clear sound and natural mid-tones. Every driver works in the optimal field of action.
Bass reflex system
Brings the cut-off frequency even further down so there is no break in the frequency response when tones are transitioned to the subwoofer. The subwoofer does not have to play so high and can therefore be positioned relatively freely in the room.
Made in Berlin
The Cinebar Pro was also designed and developed here in Berlin by our engineers.
Dynamore® Ultra
Dynamore® Ultra technology, developed by Teufel, offers an astonishing surround sound via side-firing speakers without the need for additional rear speakers.
Bluetooth: high fidelity wireless audio
Our products provide clean, stable Bluetooth connection with minimal power consumption at ranges from 10 meters and up.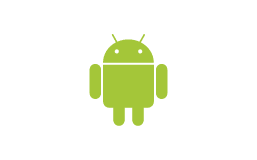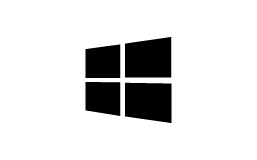 Stream music, movies, or games from your smartphone, tablet, laptop, PC or Mac.
All operating systems supported.


Perfectly synced

The sound and video always match whether you're gaming or watching TV.

Convenient controls
When connected to the TV via HDMI, the CINEBAR PRO can be easily controlled with the TV remote, provided your TV set supports HDMI ARC.


Integrated AV receiver
Few other soundbars offer so many connection options.

HDMI 1-4
Four HDMI connections are compatible with game consoles, Apple TV, HD TV receivers, Amazon Fire TVs, etc.

HDMI TV
Connection for TV sets.

Optical digital input
For TV receivers, CD players or other media devices without HDMI outputs.
Coaxial digital input
For TV receivers, CD players or other media devices without HDMI outputs.

AUX in 1-2
Connect an mp3 player, smartphone or other audio source with analogue output.
Practical features
The CINEBAR PRO's helpful details will blow you away.


This is how easy it is to start your Chromecast
Step 1

Start you song in an app which supports cast and click the cast symbol.
Step 2

Select the desired speaker or music zone.
Step 3

Enjoy your music in hi-fi quality.
T 10 Subwoofer
For the first time Teufel offers a subwoofer that can be configured in either front- or down-firing modes. Don't let the 150-Watts fool you. The new Class-D amplifier's high efficiency and extremely low noise mean it can go toe-to-toe with any 300-Watt amplifier.
High-end-class active subwoofer, configurable in front- and down-firing modes

250 mm diameter subwoofer
Power: 150-Watt, highly efficient Class-D power amplifier with low power consumption
Automatic on and off
Wide variety of settings and circuit breaker

Can be positioned horizontally or vertically with universal feet
Integrated wireless module - compatible with CINEBAR Pro, DUETT, TRIOS and IMPAQ receivers. Denon/Marantz or Yamaha/Pioneer receivers require the Subwoofer Wireless Transmitter.
Included components
Cinebar Pro Surround "4.1-Set"
1 × Soundbar CB PRO SB – Black

1 × Remote Control for CB PRO SB – Black
1 × Power cable – Black

1 × T 10 Subwoofer – Black
1 × pair of satellite speakers Effekt – Black

2 × Effekt satellite speakers (pcs) – Black
Specifications
Soundbar CB PRO SB

High-end soundbar for superior quality TV and music playback

| | |
| --- | --- |
| Width | 120 cm |
| Height | 13,5 cm |
| Depth | 14 cm |
| Weight | 11,2 kg |

| | |
| --- | --- |
| Bass driver output | 1 |
| AUX | Yes |
| 3.5mm stereo in | 2 |
| Digital inputs coaxial | 1 |
| Digital inputs optical | 2 |
| Bluetooth | Yes |
| Chromecast built in | Yes |
| Wifi | Yes |
| HDMI 3D ARC CEC‌ | Yes |
| Video outputs - HDMI | 1 |
| Video inputs- HDMI | 4 |
| 3.5 mm jack socket - out | 1 |
| HDMI Version | 2.0 |

| | |
| --- | --- |
| Dolby Digital | Yes |
| DTS Digital Surround | Yes |
| Dynamore® Ultra | Yes |

| | |
| --- | --- |
| Display | Yes |
| Power supply voltage | 230 V |
| Automatic on/off | Yes |
| Mains cable - IEC connector (non-heating device) | Yes |
| Safety class | 2 |
| Fuse | Yes |
| Storage for settings when disconnected | Yes |
| Standby-Function | Yes |
| Standby-Power consumption | 1 W |
| Total power output capacity (RMS) | 200 W |
| Multi-room | Yes |
| Amplifier configuration | 2.0 |
| Amplifier technology | Class D |
| Amplifier channels | 2 |

| | |
| --- | --- |
| Enclosure material | Aluminum |
| Enclosure surface | Aluminium, brushed |
| Keyhole plate mounted | Yes |
| Integrated stand | Yes |
| Wall mounting brackets | Yes |
| Tweeter (number per enclosure) | 2 |
| Tweeter (diameter) | 25 mm |
| Midrange driver (number per enclosure) | 6 |
| Midrange driver (diameter) | 100 mm |
| Acoustic principle | 2-way-system |
| Enclosure type | Bass reflex |

| | |
| --- | --- |
| Chromecast | Yes |
| Deezer | Yes |
| SoundCloud | Yes |
| Spotify | Yes |
| TuneIn | Yes |

T 10 Subwoofer

High-end-class active subwoofer that can be configured in either front- or down-firing modes

| | |
| --- | --- |
| Width | 35,1 cm |
| Height | 48,3 cm |
| Depth | 38 cm |
| Weight | 15,6 kg |

| | |
| --- | --- |
| Cinch input | 1 |

| | |
| --- | --- |
| Power supply voltage | 230 V |
| Automatic on/off | Yes |
| Maximum power consumption | 150 W |
| Mains lead fixed | Yes |
| Safety class | 2 |
| Fuse | Yes |
| Storage for settings when disconnected | Yes |
| Standby-Function | Yes |
| Standby-Power consumption | 1 W |
| Bass boost/EQ | Yes |
| Input gain adjustment | Yes |
| Level control | Yes |
| Phase control | Yes |
| Wireless Subwoofer | Yes |
| Power output capacity impulse (peak) Bass | 150 W |
| Amplifier configuration | 1.0 |
| Amplifier technology | Class D |
| Amplifier channels | 1 |

| | |
| --- | --- |
| Lowest frequency (-3 dB) | 33 Hz |
| Suitable for AV receiver | Yes |
| Equalisation openings | 1 |
| Downfire | Yes |
| Frontfire | Yes |
| Enclosure material | MDF |
| Enclosure surface | Laminated, matte |
| Integrated stand | Yes |
| Woofer (number per enclosure) | 1 |
| Woofer (diameter) | 250 mm |
| Woofer (material) | Aluminium |
| Frequency range | 33 - 190 Hz |
| Maximum sound pressure level | 115 dB/1m |
| Acoustic principle | 1-way-system |
| Enclosure type | Bass reflex |

Effekt satellite speakers (pcs)

Wireless surround speakers

| | |
| --- | --- |
| Width | 11,2 cm |
| Height | 15,3 cm |
| Depth | 11,2 cm |
| Weight | 0,96 kg |

| | |
| --- | --- |
| Automatic on/off | Yes |
| Storage for settings when disconnected | Yes |
| Standby-Function | Yes |
| Standby-Power consumption | 0,5 W |
| Output performance amplifier: Satellites | 35 W |
| Amplifier technology | Class D |
| Amplifier channels | 2 |

| | |
| --- | --- |
| Enclosure material | Plastic |
| Enclosure surface | Housing: silk matte / grille: glossy |
| Keyhole plate mounted | Yes |
| Wall mounting brackets | Yes |
| Tweeter (number per enclosure) | 1 |
| Tweeter (diameter) | 19 mm |
| Midrange driver (number per enclosure) | 1 |
| Midrange driver (diameter) | 76 mm |
| Frequency range | 120 - 20000 Hz |
| Acoustic principle | 2-way-system |
| Enclosure type | Closed |