Highlights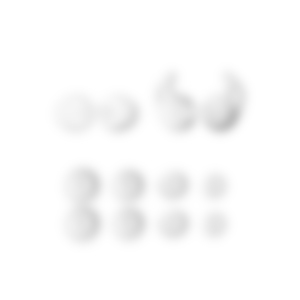 Why we love this product
The accessory pack is suitable for replacement if the original silicone ear adapters of the REAL BLUE IN are lost. The accessories are included with the purchase of the REAL BLUE IN.
Key advantages at a glance
Silicone ear adapter for REAL BLUE IN in four different sizes: XS, S, M, L
Suitable for replacement in case of loss or defect of one or more silicone ear adapters from the original scope of delivery
For light workouts and sports activities: pinna-piece adapter
For extreme situations and perfect hold: ear-hook adapter
Included components
REAL BLUE IN pack incl. tips/hook/pinna piece
Accessories
All necessary accessories are included in the delivery.