Highlights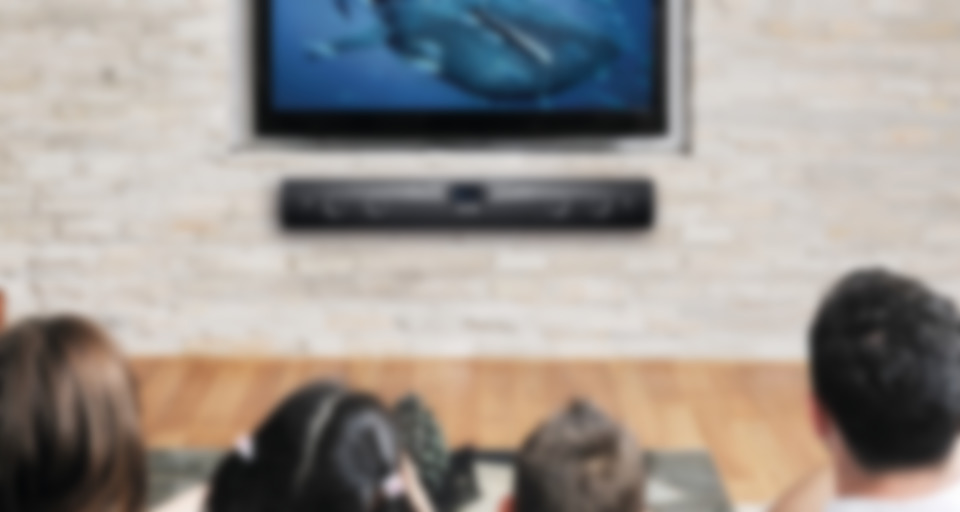 Why we love this product
We've raised the bar even higher. Behold the Cinebar 52 THX: A soundbar that sets a new standard for sound, features, and ease-of-use. This compact speaker is so good, it even fulfilled the stringent requirements for THX certification. Better sound from a single system is simply not possible.
Key advantages at a glance
The world's only THX-licensed speaker bar device for authentic cinema playback
The best-sounding soundbar available: 300 Watt amplifier, 7 drivers, 2-way system
Powerful 250 Watt subwoofer and 35 Hz frequency limit for THX bass fireworks
Dolby Virtual speaker technology for surround sound from just one box
Easy setup and ready-to-play thanks to 4 HDMI inputs with 3D support
Easy control with TV remote via HDMI-CEC and ARC
Includes remote control, subwoofer cable, wall mount and table stand
Features
All technologies at a glance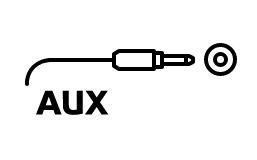 Analoger Stereo-Eingang zum Anschluss von MP3-Player, CD-Player, TV-Kopfhörerausgang oder anderen Quellen.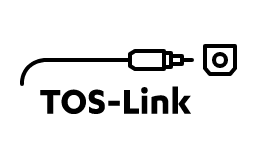 Icon - digital audio input - optical TOSLINK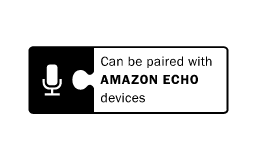 Icon - Amazon Echo [SVG] [EN]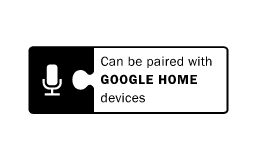 Google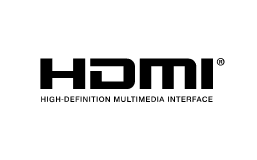 HDMI-Anschluss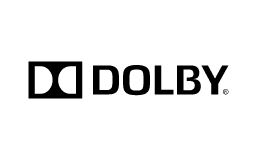 Unterstützt das klassische Dolby Digital Surround Tonformat, welches auf DVD oder Blu-ray gespeichert ist.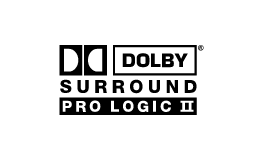 Dolby Pro Logic II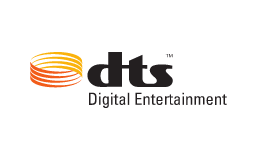 DTS Digital Surround: DTS is a multi-channel sound variant for playing DVDs or Blu-rays with a maximum of 6 soundtracks for a sound channel allocation of 1.0 up to 5.1 surround. However, this DTS variant does not support the DTS HD Audio codec.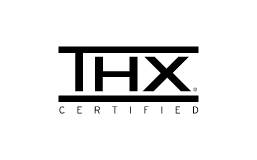 Die THX-Norm ist ein verlässliches Gütesiegel für besonders hochkarätige Klangerlebnisse bei Filmton und Musik. Die Wiedergabe entspricht den Vorgaben des Toningenieurs.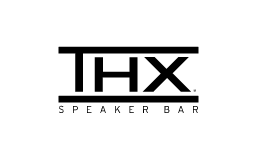 Die THX-Norm ist ein verlässliches Gütesiegel für besonders hochkarätige Klangerlebnisse bei Filmton und Musik. Die Wiedergabe entspricht den Vorgaben des Toningenieurs.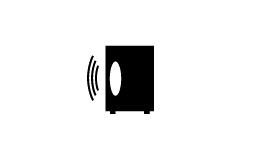 Subwoofer with side facing bass-driver.
Why THX?
Created by George Lucas, THX is a standard for cinemas and home theatre systems that guarantees thrilling sound with movies and music. With THX, you'll experience playback as the director and sound engineer envisioned -- without compromise.
THX loudspeakers guarantee:
Minimum distortion at high levels for a consistently clean, detailed sound
Broad sound dispersion for the same experience no matter where you sit in the room
A linear frequency response for playback free from colouration
High levels capable of filling even larger rooms
The new Cinebar 52 THX fulfils all of these THX requirements, making it the only soundbar in the world to earn the THX Speaker Bar certification.
250-Watt THX subwoofer
The subwoofer also blends in well thanks to its restrained design and well thought out details such as rounded corners, integrated stand feet, and robust metal grilles that protect the drivers.
Bassreflex


Director's Cut
A 2-way system with a total of 6 drivers renders dynamic, nuanced, and distortion-free playback with film soundtracks, games, and music.
Two 25 mm aluminium tweeter emit a clear and powerful upper range with a maximum load capacity.
Four high-excursion 100 mm midrange drivers produce a warm midrange and a high degree of speech intelligibility even at low volumes.
A 250 mm bass driver in the bass reflex subwoofer enclosure with double reflex vents produces deep, thundering bass without wind noise even at high volumes.
A 300 watt class D emplifier in the soundbar + a 250 watt class D amplifier in the subwoofer ensures high levels, extremely low noise and minimal power consumption.
The advantage of HDMI
Thanks to HDMI CEC (Consumer Electronic Control) you can regulate the volume and switch between input sources on the Cinebar with your television remote. With HDMI ARC (Audio Return Channel), Blu-ray players, gaming consoles as well as televisions can be easily connected directly to the Cinebar for less wires running to your TV.
Included components
Cinebar 52 THX
1 × Soundbar Cinebar 52 SB – Black

1 × Power cable – Black
1 × table stand for CB 52 SB
1 × wall bracket for CB 52 SB
1 × mono cinch cable for Sounbar CB 52 SB
1 × Angle Bracket Adapter HDMI 90° for CB 52 SB
1 × Angle Bracket Adapter HDMI 270° for CB 52 SB
2 × Angle bracket adapter cinch 90° for CB 52 SB
1 × Angle adapter (rotating) TOSLINK for CB 52 SB
1 × remote control for Cinebar 52

1 × Subwoofer CB 52 SW – Black
Specifications
Soundbar Cinebar 52 SB

An extremely high-performance 2-way THX soundbar with two 25 mm aluminium tweeters, four 100 mm midrange drivers, and a 300 watt class D amplifier plus HDMI, analogue, and digital connections.

| | |
| --- | --- |
| Width | 102 cm |
| Height | 14 cm |
| Depth | 10 cm |
| Weight | 8,6 kg |

| | |
| --- | --- |
| Bass driver output | 1 |
| AUX | Yes |
| Cinch input stereo | 1 |
| 3.5mm stereo in | 1 |
| Digital inputs coaxial | 2 |
| Digital inputs optical | 1 |
| Compatible with Amazon Echo | Yes |
| Compatible with Google Home‌ | Yes |
| Video outputs - HDMI | 1 |
| Video inputs- HDMI | 4 |
| HDMI Version | 1.4b |
| HDMI Version | 1.4b |

| | |
| --- | --- |
| Dolby Digital | Yes |
| Dolby Pro Logic II | Yes |
| DTS Digital Surround | Yes |
| Dolby Pro Logic | Yes |
| Dolby Virtual Speaker | Yes |

| | |
| --- | --- |
| Power supply voltage | 230 V |
| Automatic on/off | Yes |
| Maximum power consumption | 400 W |
| Mains cable - IEC connector (non-heating device) | Yes |
| Safety class | 2 |
| Fuse | 1.6 A |
| Storage for settings when disconnected | Yes |
| Standby-Function | Yes |
| Standby-Power consumption | 0,4 W |
| Power output capacity impulse (peak) Satellite | 150 W |
| Amplifier configuration | 2.0 |
| Amplifier technology | Class D |
| Amplifier channels | 2 |
| Power output capacity sinus (RMS) Satellite | 100 W |

| | |
| --- | --- |
| Enclosure material | Aluminum |
| Enclosure surface | Brushed aluminium |
| Magnetic shielding | Yes |
| Net internal volume | 11,3 L |
| Keyhole plate mounted | Yes |
| Wall mounting brackets | Yes |
| Tweeter (number per enclosure) | 2 |
| Tweeter (diameter) | 25 mm |
| Tweeter (material) | Aluminium |
| Midrange driver (number per enclosure) | 4 |
| Midrange driver (diameter) | 100 mm |
| Midrange driver (material) | cellulose |
| Frequency range | 120 - 22000 Hz |
| Maximum sound pressure level | 103 dB/1m |
| Acoustic principle | 2-way-system |
| Enclosure type | Closed |
| Screw hole diameter | 4 mm |

| | |
| --- | --- |
| Remote control | Radio |

Subwoofer CB 52 SW

A powerful 250 watt THX subwoofer with a 35 Hz (-3 dB) low end. The 250 mm bass driver in the subwoofer's bass reflex enclosure is capable of deep, punchy bass that is never muddy; and thanks to Teufel's proprietary Air Stream Bass Technology, you won't hear any wind noise - even at high volumes.

| | |
| --- | --- |
| Width | 31 cm |
| Height | 42 cm |
| Depth | 46 cm |
| Weight | 17,2 kg |

| | |
| --- | --- |
| Cinch input | 1 |

| | |
| --- | --- |
| Power supply voltage | 230 V |
| Automatic on/off | Yes |
| Mains cable - IEC connector (non-heating device) | Yes |
| Safety class | 2 |
| Fuse | 1,6 A |
| Storage for settings when disconnected | Yes |
| Standby-Function | Yes |
| Standby-Power consumption | 0,4 W |
| Level control | Yes |
| Power output capacity sinus (RMS) Bass | 150 W |
| Power output capacity impulse (peak) Bass | 250 W |
| Amplifier configuration | 1.0 |
| Amplifier technology | Class D |
| Amplifier channels | 1 |

| | |
| --- | --- |
| Lowest frequency (-3 dB) | 35 Hz |
| Equalisation openings (pos.) | Bottom |
| Equalisation openings | 2 |
| Enclosure material | MDF |
| Enclosure surface | Laminated, matte |
| Magnetic shielding | Yes |
| Integrated stand | Yes |
| Woofer (number per enclosure) | 1 |
| Woofer (diameter) | 250 mm |
| Woofer (material) | cellulose |
| Frequency range | 35 - 120 Hz |
| Maximum sound pressure level | 101 dB/1m |
| Acoustic principle | 1-way-system |
| Enclosure type | Bass reflex |