Highlights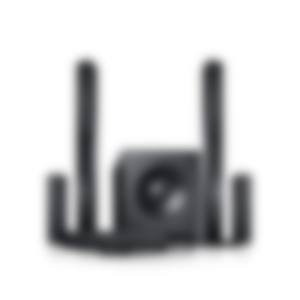 Why we love this product
We took the elgance and the powerful, true-to-source sound of the LT4 and upped the ante by adding an XXL subwoofer. The 8112/1 sub packs the low end of film soundtracks, music and games with explosive power for bass that is truly felt.
Key advantages at a glance
5.1 home cinema set with 3-way aluminium Hi-Fi columns and XXL subwoofer
Powerful S 6000 SW subwoofer with 300mm woofer and 250-Watt power for deep, powerful bass, optional wireless control
Balanced playback for music, and noticeable extra bass power for movies and gaming
4 midrange drivers + 1 tweeter per column for excellent speech intelligibility and natural sound playback
Available as Set M with 2 short colums or Set L with 4 long columns
Available as Set M with 2 short columns or Set L with 4 long columns
Suitable for use with every AV receiver
Features
All technologies at a glance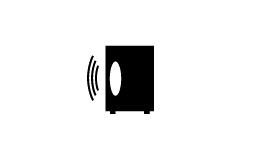 Front-firing subwoofer
All systems go
You can forgo the painstaking work of selecting the perfect components and checking to make sure they work together.
Experience high quality
The LT 4 speakers are made entirely from brushed aluminum – a very premium but stable material that is perfect for speaker construction thanks to its noise-reducing qualities. Aluminum has the added advantage of giving the speakers a subtle elegance that fits into any living room.
Refined bass power
The S 6000 SW is an advanced model universal subwoofer from Teufel: engineered in Berlin. Overview of highlights:
Front-firing for refined sound production

300 mm chassis for cut-off frequencies down to 25 Hz
Nearly double sized bass reflex port for less distortion at extreme frequencies

Extremely low-noise and efficient power amplifier for clearer levels and less power consumption
Wireless connection available with SubConnect MOD for compatible devices (i.e. ULTIMA 40 Active), or optional Subwoofer Wireless Transmitter

Automatic on/off
A wealth of configuration options (volume control, phase switch, auto dynamics and HP (high-pass) filter)
Designed for AV receivers with or without THX licensing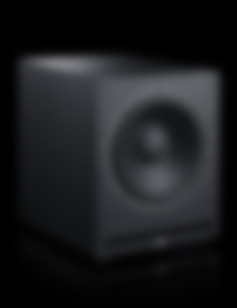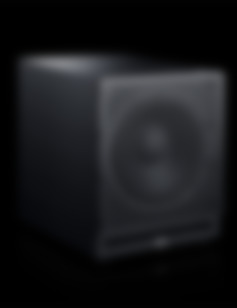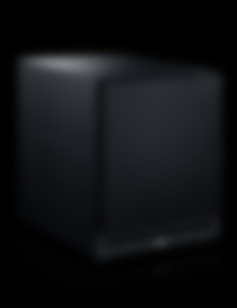 Included components
LT 4 Power XL Edition "5.1-Set M"
1 × Pair Satellite Speaker L 430 FCR – Black

2 × Satellite Speaker L 430 FCR (pcs.) – Black

1 × Subwoofer S 6000 SW – Black
1 × Pair Column Speaker L 430 FR – Black

2 × Pair Column Speaker L 430 FR (pcs.) – Black

1 × Centre Speaker L 430 C – Black
Specifications
Satellite Speaker L 430 FCR (pcs.)

The L 430 FCR are high-performance hi-fi short column speakers made from aluminium. Their sound is identical to that produced by the L 430 C and L 430 FR.

| | |
| --- | --- |
| Width | 9,1 cm |
| Height | 46,5 cm |
| Depth | 9,6 cm |
| Weight | 2,5 kg |

| | |
| --- | --- |
| Terminal clamps | Pole terminals, gold-plated |
| Minimum amplifier output power recommended | 20 W |

| | |
| --- | --- |
| Suitable for AV receiver | Yes |
| Suitable for banana plug | Yes |
| Maximum cable diameter | 2,5 mm |
| Enclosure material | Aluminum |
| Enclosure surface | Brushed |
| Keyhole plate mounted | Yes |
| Wall mounting brackets | Yes |
| Tweeter (number per enclosure) | 1 |
| Tweeter (diameter) | 19 mm |
| Tweeter (material) | Fabric |
| Midrange driver (number per enclosure) | 2 |
| Midrange driver (diameter) | 80 mm |
| Midrange driver (material) | Paper |
| Woofer (number per enclosure) | 2 |
| Woofer (diameter) | 80 mm |
| Woofer (material) | Paper |
| Continuous power handling (IEC - Long Term) | 70 W |
| Sensitivity (2.83 V / 1 m) | 86 dB |
| Frequency range | 135 - 20000 Hz |
| Peak power capacity (IEC - Short Term) | 100 W |
| Maximum sound pressure level | 101 dB/1m |
| Impedance | 4 - 8 Ohm |
| Crossover frequency to Woofer (recommended) | 120 Hz |
| Acoustic principle | 3-way-system |
| Enclosure type | Closed |
| Crossover frequency internal switch | 450 / 2800 Hz |

Subwoofer S 6000 SW

High-end subwoofer with wireless connection option

| | |
| --- | --- |
| Width | 37 cm |
| Height | 47,4 cm |
| Depth | 54 cm |
| Weight | 23,6 kg |

| | |
| --- | --- |
| Cinch input | 1 |

| | |
| --- | --- |
| Power supply voltage | 230 V |
| Automatic on/off | Yes |
| Maximum power consumption | 250 W |
| Mains cable - IEC connector (non-heating device) | Yes |
| Safety class | 2 |
| Storage for settings when disconnected | Yes |
| Standby-Function | Yes |
| Standby-Power consumption | 0,4 W |
| Input gain adjustment | Yes |
| Frequency regulator (range) | 20 - 50 Hz |
| Level control | Yes |
| Phase control | Yes |
| Power output capacity sinus (RMS) Bass | 240 W |
| Amplifier configuration | 1.0 |
| Amplifier technology | Class D |
| Amplifier channels | 1 |

| | |
| --- | --- |
| Lowest frequency (-3 dB) | 25 Hz |
| Suitable for AV receiver | Yes |
| Equalisation openings (pos.) | Front |
| Equalisation openings | 1 |
| Removable front cover | Yes |
| Frontfire | Yes |
| Enclosure material | MDF |
| Enclosure surface | Laminated, matte |
| Net internal volume | 55 L |
| Integrated stand | Yes |
| Woofer (number per enclosure) | 1 |
| Woofer (diameter) | 300 mm |
| Woofer (material) | cellulose |
| Frequency range | 25 - 200 Hz |
| Maximum sound pressure level | 110 dB/1m |
| Acoustic principle | 1-way-system |
| Enclosure type | Bass reflex |

Pair Column Speaker L 430 FR (pcs.)

The L 430 FR are high-performance hi-fi column speakers made from aluminium. Their sound is identical to that produced by the L 430 C, L 430 FCR and Trios.

| | |
| --- | --- |
| Width | 9,1 cm |
| Height | 114,3 cm |
| Depth | 9,1 cm |
| Weight | 5,8 kg |

| | |
| --- | --- |
| Terminal clamps | Pole terminals, gold-plated |
| Minimum amplifier output power recommended | 20 W |

| | |
| --- | --- |
| Suitable for AV receiver | Yes |
| Maximum cable diameter | 2,5 mm |
| Enclosure material | Aluminum |
| Enclosure surface | Brushed |
| Net internal volume | 3,8 L |
| Tweeter (number per enclosure) | 1 |
| Tweeter (diameter) | 19 mm |
| Tweeter (material) | Fabric |
| Midrange driver (number per enclosure) | 2 |
| Midrange driver (diameter) | 80 mm |
| Midrange driver (material) | Paper |
| Woofer (number per enclosure) | 2 |
| Woofer (diameter) | 80 mm |
| Woofer (material) | Paper |
| Continuous power handling (IEC - Long Term) | 70 W |
| Sensitivity (2.83 V / 1 m) | 86 dB |
| Frequency range | 135 - 20000 Hz |
| Peak power capacity (IEC - Short Term) | 100 W |
| Maximum sound pressure level | 101 dB/1m |
| Impedance | 4 - 8 Ohm |
| Crossover frequency to Woofer (recommended) | 120 Hz |
| Acoustic principle | 3-way-system |
| Enclosure type | Closed |
| Crossover frequency internal switch | 450 / 2800 Hz |

Centre Speaker L 430 C

The L 430 C is a high-performance hi-fi centre speaker made from aluminium that comes with a holder. Its sound is identical to that produced by the L 430 FR and the L 430 FCR.

| | |
| --- | --- |
| Width | 46,5 cm |
| Height | 9,1 cm |
| Depth | 9,6 cm |
| Weight | 2,5 kg |

| | |
| --- | --- |
| Terminal clamps | Pole terminals, gold-plated |
| Minimum amplifier output power recommended | 20 W |

| | |
| --- | --- |
| Suitable for AV receiver | Yes |
| Suitable for banana plug | Yes |
| Maximum cable diameter | 2,5 mm |
| Enclosure material | Aluminum |
| Enclosure surface | Brushed |
| Net internal volume | 3,8 L |
| Keyhole plate mounted | Yes |
| Wall mounting brackets | Yes |
| Tweeter (number per enclosure) | 1 |
| Tweeter (diameter) | 19 mm |
| Tweeter (material) | Fabric |
| Midrange driver (number per enclosure) | 4 |
| Midrange driver (diameter) | 80 mm |
| Midrange driver (material) | Paper |
| Continuous power handling (IEC - Long Term) | 70 W |
| Sensitivity (2.83 V / 1 m) | 86 dB |
| Frequency range | 135 - 20000 Hz |
| Peak power capacity (IEC - Short Term) | 100 W |
| Maximum sound pressure level | 101 dB/1m |
| Impedance | 4 - 8 Ohm |
| Crossover frequency to Woofer (recommended) | 120 Hz |
| Acoustic principle | 3-way-system |
| Enclosure type | Closed |
| Crossover frequency internal switch | 450 / 28800 Hz |