Highlights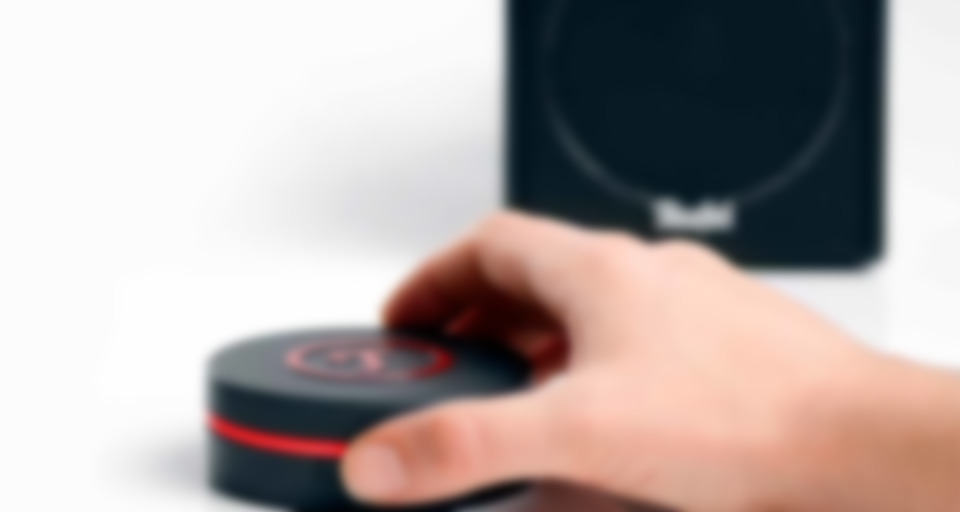 Why we love this product
High quality is important to us, which is why Teufel recommends selected partners such as Razer, for technically excellent interaction between all components. With this bundle, you can enjoy the best gaming time of your life. Save enormously compared to buying them individually.
Key advantages at a glance
High-quality gaming bundle consisting of 2.1. complete gaming system CONCEPT C + ultra-flat, ergonomic, cable-connected gaming keyboard Razer Ornata + top-class gaming mouse Razer Basilisk V3
Visually and technically perfectly coordinated components for a high-quality gaming experience that is well worth seeing.
CONCEPT C is the complete 2.1 hi-fi system for PC, music, film and console with USB sound card and fierce kick bass.
Razer Ornata comes with mecha membrane switches for the crisp, clicky feedback of a mechanical switch with the familiar touch of a traditional keyboard - so every keystroke is comfortable and precise
Razer Basilisk V3 wows with 11 programmable, easy-to-reach buttons for macros and secondary functions, including the famous multifunction button
Features
All technologies at a glance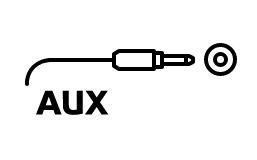 Analoger Stereo-Eingang zum Anschluss von MP3-Player, CD-Player, TV-Kopfhörerausgang oder anderen Quellen.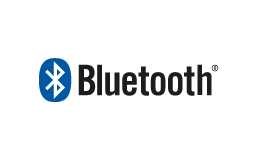 Streame Musik kabellos vom Smartphone, PC, Notebook oder iOS- bzw- MAC-OS Gerät auf den Lautsprecher. Videoton wird Lippen-synchron übertragen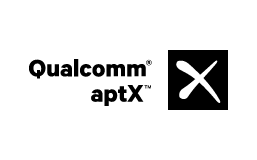 Bluetooth aptX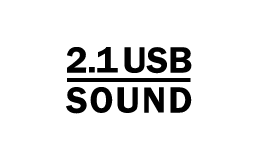 USB-Soundkarte integriert für zwei Satelliten-Lautsprecher und ein Subwoofer.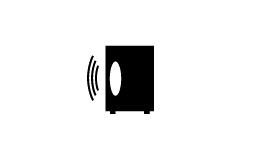 Subwoofer with side facing bass-driver.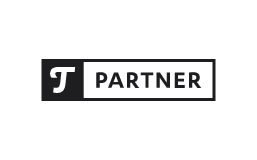 Quality brands especially selected by Teufel are the perfect match for our products.
Everything connects
Whether game console, PC, Mac, TV set, smartphone, tablet, notebook: Everything fits via the analogue inputs or USB. There is no need for annoying plugging. Always experience faithful playback, without compression, distortion and in maximum sonic resolution.
Advantage integrated 2.1 USB sound card
The 2.1 USB sound card with a high-quality Cirrus Logic chipset offers hi-fi stereo sound with the lowest inherent noise. The USB sound card works on PCs (Windows 7 to 10) and MACs. No external driver software is required, the operating systems recognize the USB sound card automatically.
Bluetooth 4.0
Stream music wirelessly from your smartphone/tablet to the Concept C. Thanks to the modern aptX codec, the music reaches its destination in CD quality. Start Spotify or Youtube on your smartphone and transfer millions of songs wirelessly to the Concept C via Bluetooth.
PC speakers, Hi-Fi sound
The 2-way satellite speakers feature large midrange drivers (80 mm) as well as high resolution tweeters (19 mm) for optimal playback with music, games and movies. Opponents can be perfectly localised, voices are reproduced with clarity and precision and instruments have a very natural sound. So much Hi-Fi in the PC segment is only to be found with Teufel
A very flexible 2.1 PC sound system
Integrated keyhole brackets allow the satellites to be placed flat on the wall using the AC 3500 SM wall mount. The satellites can also be positioned securely on AC 1001 SP stands or simply placed on a shelf or desk.

The Concept C can be directly connected to televisions, game consoles or PCs. No other 2.1 system offers so many options with so much Hi-Fi sound.
An amazing home cinema system just got better
Optimized crossover ensures perfectly aligned tuning, allowing small acoustic nuances to come through. Feel free to crank up the volume on your next action movie or game without worrying about distortion thanks to the satellites' high power handling capacity. The incoming signal is divided between midwoofers and tweeters for brilliant trebles and intense, rich middle tones. The center is equipped with 2 midwoofers for optimal speech intelligibility and full, lush sound even at low volumes.
Pure Teufel sound without all the distracting bells and whistles
Plug and play: Whether you want to enjoy an exciting home cinema evening with family and friends, relax and let some good music wash over you, or launch into your favorite game, the CONCEPT E 450 set rises to every occasion. To top it all off, you'll benefit from Teufel's excellent service and 12 year guarantee.

Included components
CONCEPT C + Ornata + Basilisk
1 × Concept C (set) – Black

1 × Active-Subwoofer CC 2013 SW – Black
1 × Puck Wireless Remote Control – black - red
1 × 15 m Speaker Cable 1.0mm² - C1015S – Black
1 × 1,4m USB-cable for Concept C 200 NG
2 × Satellite Speaker CS 25 FCR Mk3 – Black

1 × Razer Ornata V3 – Black
1 × Razer Basilisk V3 – Black
Specifications
Active-Subwoofer CC 2013 SW

2.1 active subwoofer with integrated amplifier and Bluetooth 4.0.

| | |
| --- | --- |
| Width | 31,5 cm |
| Height | 35 cm |
| Depth | 32 cm |
| Weight | 12 kg |

| | |
| --- | --- |
| Headphone output 3,5mm | 1 |
| AUX | Yes |
| 3.5mm stereo in | 1 |
| Terminal clamps | Push terminals |
| Bluetooth | Yes |
| Bluetooth aptX | Yes |
| High level speaker outputs | 2 |
| Microphone jack 3,5mm - in | 1 |
| 2.1 USB sound card | Yes |

| | |
| --- | --- |
| Power supply voltage | 230 V |
| Safety class | 2 |
| Fuse | Yes |
| Storage for settings when disconnected | Yes |
| Standby-Function | Yes |
| Standby-Power consumption | 0,4 W |
| Input gain adjustment | Yes |
| Power output capacity sinus (RMS) Bass | 100 W |
| Power output capacity impulse (peak) Satellite | 30 W |
| Power output capacity impulse (peak) Bass | 150 W |
| Amplifier configuration | 2.1 |
| Amplifier technology | Class D |
| Amplifier channels | 3 |
| Power output capacity sinus (RMS) Satellite | 20 W |

| | |
| --- | --- |
| Remote control | Yes |

| | |
| --- | --- |
| Lowest frequency (-3 dB) | 40 Hz |
| Equalisation openings (pos.) | Bottom |
| Equalisation openings | 1 |
| Enclosure material | MDF |
| Enclosure surface | Laminated, matte |
| Integrated stand | Yes |
| Wall mounting brackets | Yes |
| Woofer (number per enclosure) | 1 |
| Woofer (diameter) | 200 mm |
| Woofer (material) | cellulose |
| Frequency range | 40 - 150 Hz |
| Maximum sound pressure level | 108 dB/1m |
| Acoustic principle | 1-way-system |
| Enclosure type | Bass reflex |

Puck Wireless Remote Control

Puck wireless remote control for remote control of many Teufel systems

| | |
| --- | --- |
| Width | 8 cm |
| Height | 3 cm |
| Depth | 8 cm |
| Weight | 0,32 kg |

| | |
| --- | --- |
| Bluetooth | Yes |

| | |
| --- | --- |
| Remote control | Radio |

15 m Speaker Cable 1.0mm² - C1015S

| | |
| --- | --- |
| Cross-section | 1 mm² |
| Cable length | 15 m |

Satellite Speaker CS 25 FCR Mk3

A 2-way satellite speaker with a powerful 80 mm midrange driver.


| | |
| --- | --- |
| Width | 10 cm |
| Height | 14,1 cm |
| Depth | 9,5 cm |
| Weight | 0,72 kg |

| | |
| --- | --- |
| Suitable for AV receiver | Yes |
| Maximum cable diameter | 2,5 mm |
| Diameter of the stand screw threads | 6 mm |
| Enclosure material | structure - synthetic |
| Enclosure surface | impact-resistant lacquer, matte |
| Net internal volume | 0,7 L |
| Keyhole plate mounted | Yes |
| Integrated stand | Yes |
| Tweeter (number per enclosure) | 1 |
| Tweeter (diameter) | 19 mm |
| Tweeter (material) | Silk |
| Midrange driver (number per enclosure) | 1 |
| Midrange driver (diameter) | 80 mm |
| Midrange driver (material) | cellulose |
| Continuous power handling (IEC - Long Term) | 60 W |
| Sensitivity (2.83 V / 1 m) | 85 dB |
| Frequency range | 150 - 20000 Hz |
| Peak power capacity (IEC - Short Term) | 120 W |
| Maximum sound pressure level | 103 dB/1m |
| Impedance | 4 - 8 Ohm |
| Crossover frequency to Woofer (recommended) | 150 - 180 Hz |
| Acoustic principle | 2-way-system |
| Enclosure type | Closed |
| Crossover frequency internal switch | 3500 Hz |

| | |
| --- | --- |
| Minimum amplifier output power recommended | 10 W |

Razer Ornata V3

| | |
| --- | --- |
| Width | 22,94 cm |
| Weight | 916,8 g |
| Height | 3,14 cm |
| Depth | 44,31 cm |

Razer Basilisk V3

| | |
| --- | --- |
| Width | 6 cm |
| Weight | 101 g |
| Height | 4,25 cm |
| Depth | 13 cm |